Hi, everyone. I guess I should have planned a little better — should have written a "new year's post" and then saved it before the holiday season began, scheduled the post, and then enjoyed overeating, overdrinking, and sleeping in.
Except of course that's not what actually happened.
Instead, I spent Christmas Day evening holding a wastepaper basket in front of my 7 year old, who promptly filled it. Traveled to in-laws (five-hour train ride). Then repeated the Christmas Day evening festivities the following day.
Then did the same for my 10 year old the day after that. (Fortunately, my wife got sick in a restaurant bathroom during a class reunion party. I say fortunately because at least I didn't have to hold a wastepaper basket for her. Not in public, anyway.)
Myself, I spent three straight days on the loo. My body's preferred method of disposing of nasty viruses. Strong beer on New Year's Eve helped. Rinse, flush, repeat.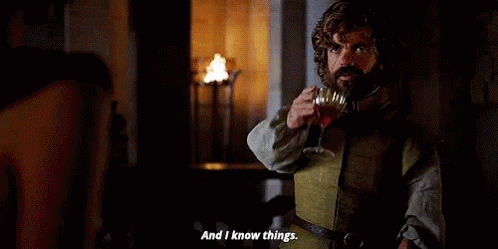 Anyway, without getting into any details (oops! too late) an eventful end of year was had by all. No worries; we all recovered with aplomb. I am now ready to face the new year with more resolve…
Nah. Make that "hope." That I will FINALLY finish the novel Bringer of Light, which I have been working (off and) on now for four plus years. Word count currently stands at 74,000. About 282 pages.
Problem is, the more I think I am approaching the finish line, the more I read, and the more I think "you know, it would be cool if I were to add…ah, s&*%, I did it again."
But I will finish it. I WILL finish it. As long as I can avoid writing more of three separate novels…
Also, I just wanted to say a big THANK YOU! to all for reading my blog. I sincerely hope to continue posting on a regular basis — about once a week, if my health approves — and I do aim to get this novel edited and published very soon. I really think it's a good, a very good story. So good that I'm considering sending it to DAW (which currently is accepting unsolicited manuscripts).
But of course I am totally prepared to self-pub if need be. I've already posted a "prologue" (which may or may not find its way into the novel — I'll post a bit of the opening chapter in a short while and let readers compare them).
An artistic friend (whose original idea sparked the story, and who helped with the basic plot outline and character generation) and I are exchanging ideas about a book cover design. Nothing firm yet, but you all here will be the first to know.
Don't forget to sign up for my mailing list, i.e., newsletter (which I will release soon! as soon as I have updated news of the new novel and an Amazon free ebook campaign I plan to run in a couple months). Hey, free short story!